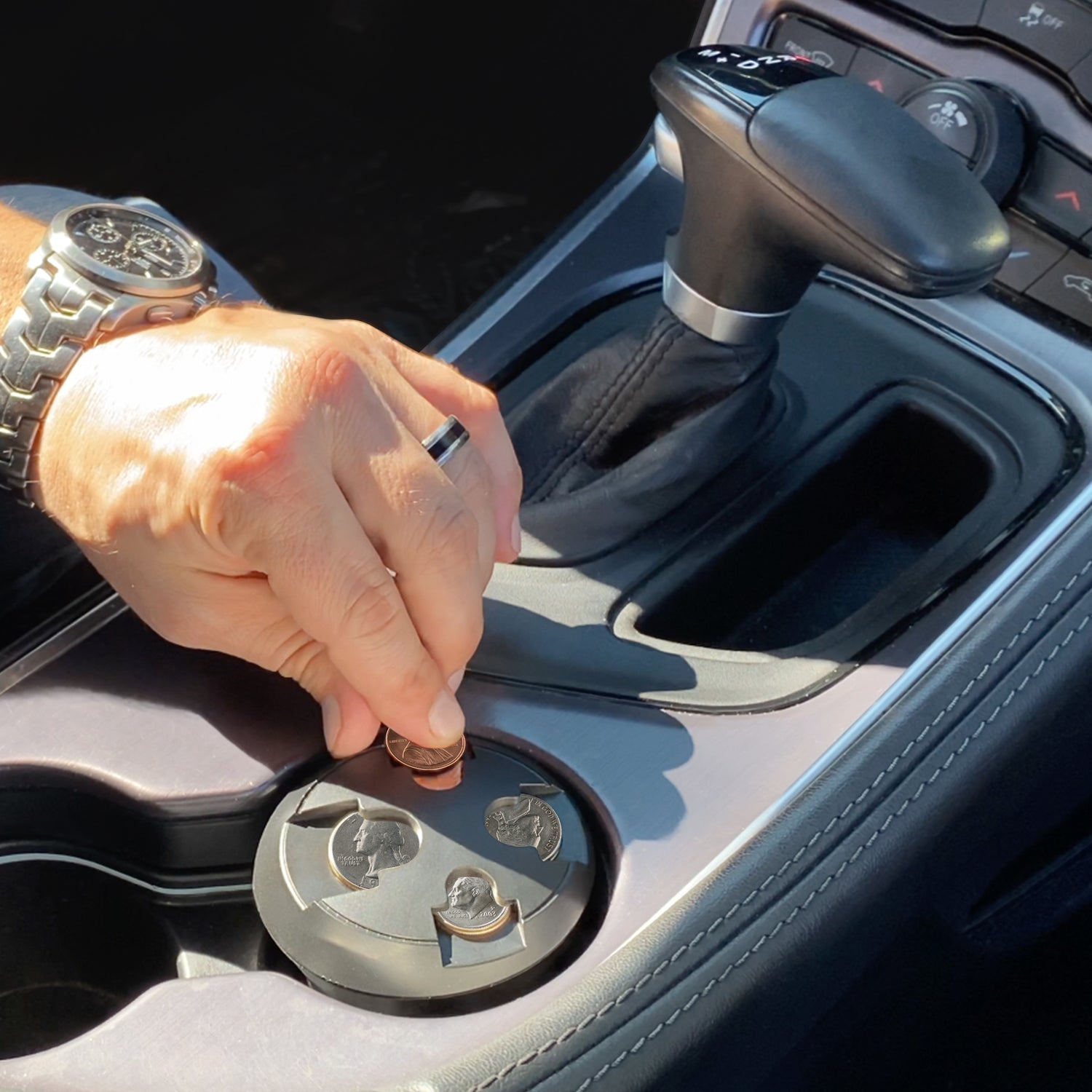 Coin andBill Wrapper Organizers
At Nadex Coins, we use the best materials for our car coin organizer products, including ABS plastic and heavy-duty metals, ensuring you get a product that lasts for years to come. Our range of coin dispensers is perfect for both car, office, and home usage.
If you are looking for coin storage for car, our Nadex Coin Organizer Pro is the perfect product. Made with ABS plastic with a matt black finish, our coin organizer pro will fit perfectly in your car's cup holder, providing convenient and easy coin storage. Shop according to your needs at Nadex Coins.
FrequentlyAsked Questions
How many tiers do thecoin and bill wrapper organizers have?

Our organizers feature multiple tiers for maximum storage and organization. Each tier is designed with separate compartments for different denominations of wrappers.
Is your coindispenser compatible with different currencies?

Yes! Our organizers are designed to meet the needs of businesses of all sizes and industries. Whether you're a small business owner or a financial industry leader, our organizers can help you streamline your cash management processes.
Can the coin and billwrapper organizers be used for other types of cash management supplies?

Absolutely! While our organizers are specifically designed for coin and bill wrappers, they can also be used to store and organize other types of cash management supplies, such as pens, clips, change and other small products.